Two Locations to Serve You!
If you have questions or would like more information, please call us or visit our office.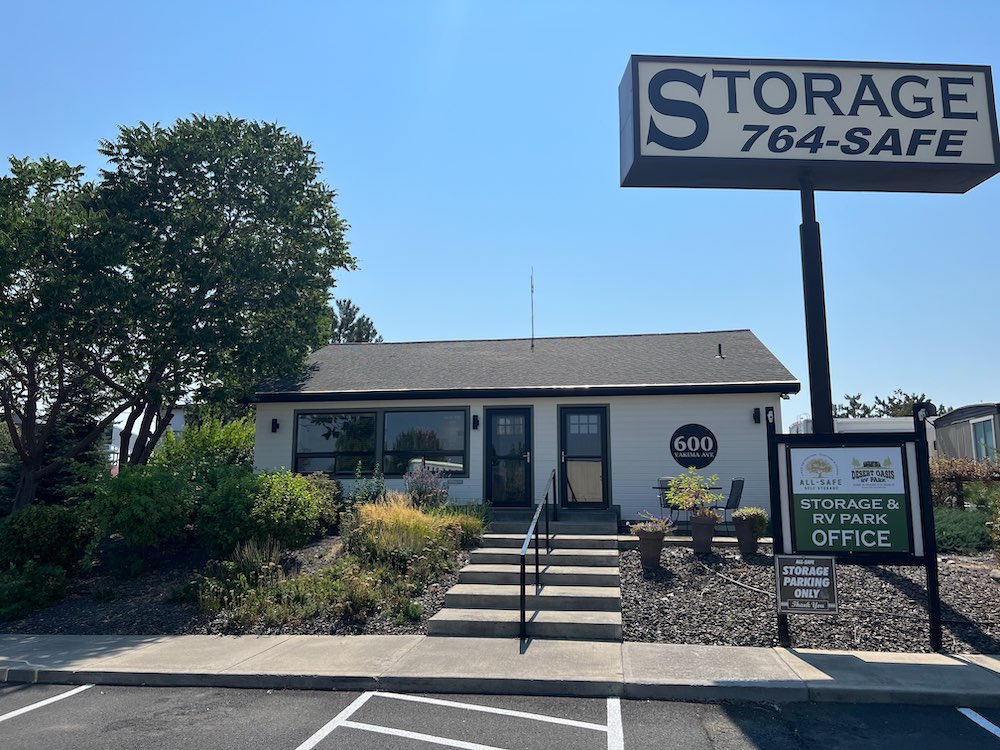 Phone: (509) 764-7233  – (509) 764-SAFE
Office location:
600 Yakima Avenue
Moses Lake, WA  98837
Office Hours:
Monday – Friday   10:00 AM  –  6:00 PM  (closed 2:00-3:00 for lunch)
Saturday              9:00 AM  –  1:00 PM
Closed Sunday
Our storage office is located off I-90, exit 176.  We are behind Leprekon/Harvest Grocery, next to the Larsen Rec Center and skating rink.
Our second location is west of the State Patrol Office fronting I-90 off exit 174 across from Blue Heron Park.
Holiday Schedule
We are closed for the following holidays:  New Years, Presidents, Memorial, Independence, and Labor Day, Thanksgiving and Christmas.
We close at 1:00 pm for New Years Eve, Thanksgiving Eve and Christmas Eve.