Frequently Asked Questions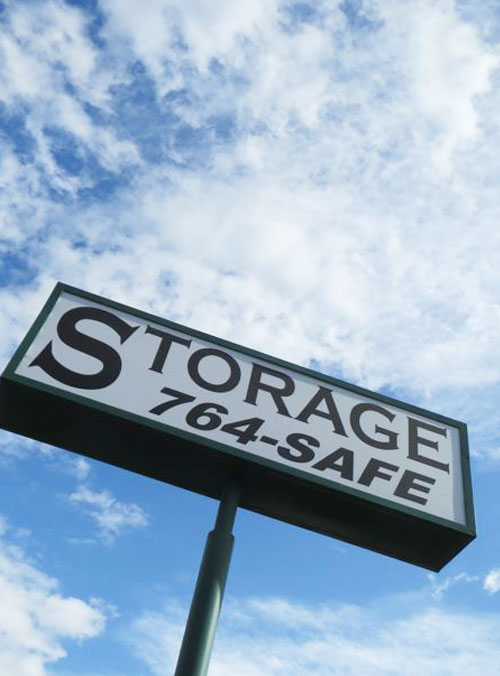 How do I best pack my storage space for easy access to my items?
You can use freestanding shelves to help organize your unit.
Plan for how you are going to arrange your items.  Leave an aisle in the center for a walk way.
Place heavier boxes on the bottom and the lighter ones toward the top.
Keep boxes off the floor with pallets or stacking options.
Be sure all appliances are clean and dry before storing them. Leave refrigerators slightly ajar to prevent mildew.
Don't forget to defrost freezer areas before storing.
Keep out of season clothes accessible; you may have your belongings in storage longer than anticipated.
Be aware of your surroundings when you are in your unit. If you see a potential problem or anything suspicious alert the manager.
Moses Lake is dusty.  Even though we've provided a dust flap on our doors, things inside your unit may get dusty.  Wrap or cover upholstry items and cover anything that will be harmed by dust.
If possible store couches on end. Use the inside of appliances and drawers to store smaller items.
When stacking furniture use pads between to avoid scratching.
Disassemble items such as tables, bed frames, etc. Wrap and label pieces for easier reassembly. Put all hardware in bags and mark accordingly.
What do I do when I'm ready to move out?
You will need to return your cylinder lock and keys – if we are not in the office when you leave, please mark your lock and keys with your unit number and name and place through the drop box.  We will continue to bill you until the locks are returned to our office.
Do I need to have insurance?
Yes, because "if it is valuable enough to store, it is valuable enough to insure."  While many home owner policies cover storage, do not assume. Check with your insurance company; most policies for storage unit items are quite inexpensive.
Is there anything that I need to do to my unit before I move in my belongings?
Your unit will be cleaned before you move in. It is a good idea to use pallets, 2×4's, plywood, or anything that will keep your items off the floor of the unit. This will aid with airflow and is especially recommended for fabric items like mattresses.
Once I've moved in, is there anything I should keep in mind?
Be sure to check your unit, once a month if possible.   Be aware, if you see a potential problem or anything suspicious please alert the manager.  Do not give out your gate code or any information to anyone that should not have access to the site.